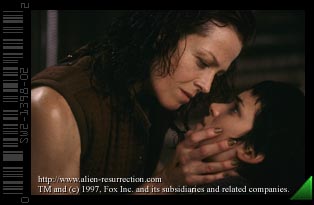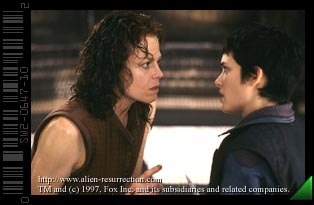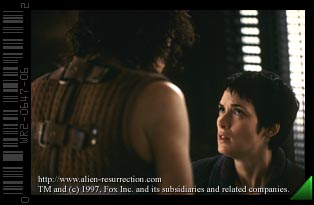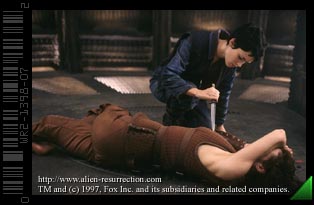 The Future.
An old enemy.
The perfect predator.
Defeated but not destroyed.

If only her killer instinct could be reconfigured,
re-formed...
Resurrected.



The experiments begin. An unholy combination of human and alien genetics, made possible by an uneasy alliance between a renegade band of smugglers and a zealous cadre of scientists and officials. One subject is familiar -- a woman horrifically linked to the alien species that now elicits so much scrutiny. Ripley is back and all is not what it seems... Alien Resurrection stars Sigourney Weaver as Ripley, the role she originated in Ridley Scott's 1979 classic, Alien, and reprised in James Cameron's Aliens (for which she received an Academy Award nomination) and Alien 3. Two-time Oscar nominee Winona Ryder also stars as enigmatic mechanic Annalee Call, who may be the instrument of Ripley's destruction. Co-starring are Ron Perlman, Michael Wincott, Brad Dourif, Dan Hedaya, J.E. Freeman, Dominique Pinon, Kim Flowers, Gary Dourdan, Raymond Cruz, and Leland Orser.

The director is Jean-Pierre Jeunet (whose first interview on the film appeared in SCI-FOX), who helmed (with Marc Caro) the acclaimed and provocative films Delicatessen and the City of Lost Children. The screenplay is by Joss Whedon, who is currently enjoying great success as creator and executive producer of the hit television series "Buffy the Vampire Slayer." You can begin experiencing the "Resurrection" this November.